Doorstep's mission is to:
'To provide homeless families, living in temporary accommodation in the London Borough of Camden, with access to services to secure the emotional and practical support they require to enjoy a good quality of life. This involves creating opportunities as well as supporting families to make the best use of any opportunities.'
Doorstep provides services to families who live in the two hostels above its premises and in other temporary accommodation in the area. Doorstep helps approximately 200-250 people each year by providing a range of services, including: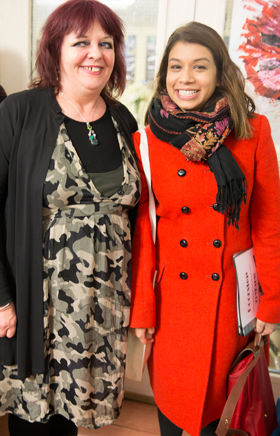 Play and creative activities for children.
After-School Club
Free laundry facilities
Classes and information sessions for adults e.g Step to Employment Work Club
Free gently used toys, books, clothes, baby equipment and household goods at our weekly bazaars
Outings and special activities during the school holidays
Healthy snacks & meals
Food hampers and gifts at holiday times
Doorstep is currently offering crèches and drop–ins, yoga, After School Club and Work Club to improve employment prospects, as well as laundry facilities & a weekly bazaar
Please contact us for more information about these services.
We are grateful to receive donations of goods for our users at the Doorstep premises.
When:
  Wednesdays, 10:30am – 3:00pm
Where:  9a Broadhurst Gardens
What:  The families are in need of gently used adult and children's clothing, books, toys, baby equipment, household items, bedding, food, working small electrical appliances, laptops, macbooks.
Please contact Vicky Fox if you have a special donation or an inquiry about volunteering. 
Our History
Founded in 1982 as the Adelaide Road Homeless Families Project to help 28 local families, Doorstep was renamed in 1989 when it moved to its present location in the basement of one of Camden's largest hostels for homeless families.The name Doorstep was chosen to reflect the project's accessibility
Read more