Homelessness has been shown to negatively impact on children's lives in a variety of ways such as being associated with poor school attendance and performance or by increasing the risk of physical and mental health problems. However, it can also have a negative impact on other, softer, aspects of children's lives that may sometimes be overlooked when authorities focus on providing help and support for the 'big issues' facing homeless families. An example of this is how parents facing s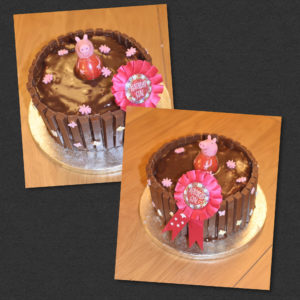 other children take for granted.
In addition to providing essential services, such as laundry facilities, Doorstep supports their users in a range of ways, sometimes by teaming up with other charities. One of these is Free Cakes for Kids, which is made up of nearly 60 volunteer groups across the UK and help maintain a sense of normalcy for children by baking for local families that would otherwise struggle to provide a birthday cake for their child.
Over the past financial year, Doorstep and the local Free Cake for Kids chapter provided cakes to all 136 children that attended Doorstep! All cakes were personalised, ensuring it was their favourite flavour and themed according to their interests.
What might seem like a small gesture can help make a child feel special and appreciated and support parents in providing their child with the birthday celebration that every child deserves.
If you want to learn more about how you can volunteer and help your local community, please contact Camden's local Free Cakes for Kids chapter ([email protected]) or consider supporting Doorstep by donating goods directly to the centre or by donating funds via CharityChoice!
https://www.doorsteplondon.com/wp-content/uploads/2017/10/Cake-picture.jpg
1958
1958
[email protected]
/wp-content/uploads/2016/03/logo-6.png
[email protected]
2017-10-01 21:30:38
2017-10-01 21:36:53
Helping one another is a piece of cake